Lighting for Documentary Interviews
Thursday, September 24, 1:00 PM – Registration required
Instructor: Warren Gentry of Digital P
In this workshop, we will explore the various lighting techniques and equipment used for a documentary-style on-camera interview. Among the topics to be demonstrated will be classical three-point lighting,  the run and gun, one light interview as well as the available light indoor interview. If conditions allow we will also demonstrate the exterior naturally lit interview.
Light control techniques is an often overlooked aspect of video lighting. In this class, we will discuss the different methods of controlling and blocking light in an interview situation.
Instructor: Warren Gentry of Digital P
Warren Gentry graduated from the University of North Carolina at Wilmington in 1976 with a BA degree in psychology and began his filmmaking career in 1977 after completing the Professional Filmmaker's Workshop at NYU in the summer of 1977.
Gentry has photographed 100's of projects over the years with a wide range of clients from broadcast clients – such as PBS's Frontline to corporate clients such as Bass Shoes to non-profits such as the Kenan Fellows Program.  Gentry has traveled to over 24 countries to document the humanitarian efforts to come along side many indigenous peoples. Over the past 37 years he has had the pleasure and opportunity to act as Director of Photography on four regional Emmy winning documentaries and several others that received prestigious awards.  These documentaries include:
Alamance, Dr. Frank:  The Life and Times of Dr. Frank Porter Graham:, Continental, Ohio, and The Editor and the Dragon
In the last few years, Gentry has concentrated on long form documentaries that explore various people's cultures, the history of those cultures and how those cultures are intertwined with society in general.  These documentaries include:
February One, Melungeon Voices, and Down Home
---
Music in Picture: A Film Scoring Workshop
Friday, September 25, 1:00 PM – Registration required
Instructor: Evan Hodges
The goal of this immersive workshop/clinic is to educate directors and producers on how to  effectively communicate with composers. It is vital for up-and-coming composers as well, as  they can fall into the pitfalls of convoluted themes and over scored cues that don't serve the  story. Some of the talking points will be: 
● Themes and thematic development
● Instrumentation and arranging
● Temp tracks, the do's and don'ts
● Scoring from a script
● Dissection of a cue for an existing film
Instructor: Evan Hodges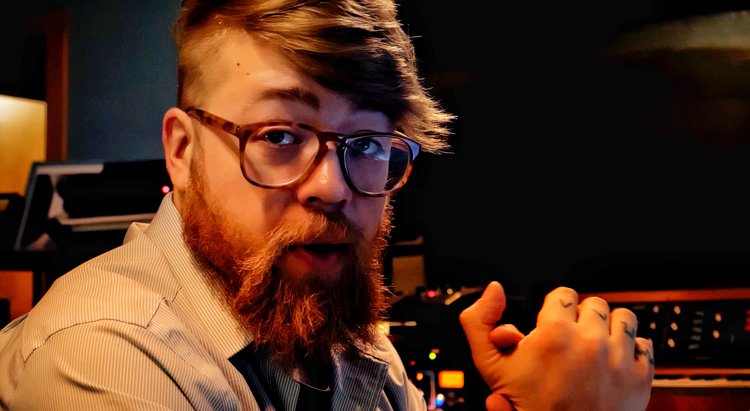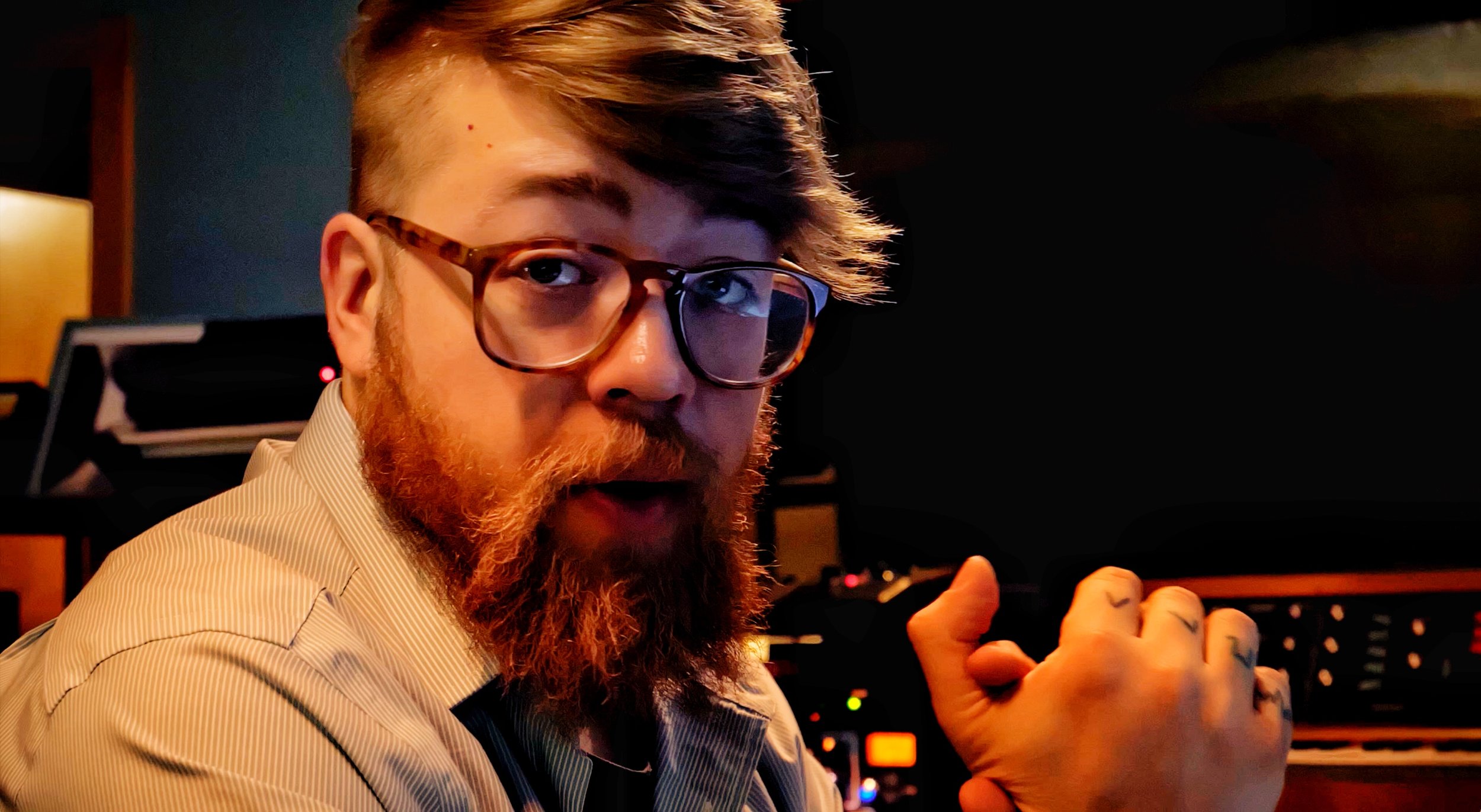 Instructor Evan Hodges was raised in a musical family in the small town of Athens, Alabama. He began singing and playing piano at the age of five, and at age 15, Hodges discovered the electric bass. He grew passionate about the instrument and pursued its study, intent on mastering his craft. In 2006, Hodges received a full scholarship to Jacksonville State University (JSU) with a focus in music. His studies at JSU required that he play the acoustic bass, and it became his primary instrument. After his junior year at JSU, Hodges relocated to Atlanta, Georgia, and finished his education at Georgia State University (GSU), where he earned a bachelor's degree in Jazz Studies.
In the Fall of 2013 while pursuing a career in live performance, Hodges injured his hand severely from overuse. No longer able to play acoustic bass, he decided to make a massive change. He went back to the basics of what he knew he loved: music and storytelling. He had always been enamored with composition and film scores, a passion that gripped him when he first saw Star Wars as a young child. With that passion fueling his decision, Hodges set his film scoring career in motion.
In the past five years, Hodges has scored more than 40 films, including both feature films and short films, two musicals, and a full video game soundtrack. Scoring comes intuitively to Hodges. His background and training in jazz music, with its highly improvisational component, allows him to adapt quickly and easily to score both simple and advanced thematic musical cues appropriate for every scene. In 2017, Hodges scored the feature, "The Canadoo", and it has full US and international distribution. He was Emmy-nominated in 2018 for the PBS documentary feature, "My Dear Children", which has full US distribution in all 50 states.
---
Screenwriting Masterclass
Saturday, September 26, 10:00 AM – Registration Required
Take your screenplay to the next level and learn alongside award winning screenwriters. In this masterclass, attendees learn writing tools that pros use to create stronger concepts and scenes. Students should bring an idea or concept for a feature film screenplay and the first few pages of that script, either as a hard copy or on laptop. All levels of experience are welcome. 
Instructors: Joy Goodwin and Ron Thompson
Emmy-award winner Joy Goodwin serves as Chair of the MFA Screenwriting program at the UNC School of the Arts. She has screenplays in development with the directors Debra Granik (Winter's Bone) and Nicholas Ma (Won't You Be My Neighbor) and has been named a 2020 Film Independent Screenwriting Fellow, a 2020 Tribeca Sloan Grant winner, a 2020 Athena List winner, and a 2019 Austin Film Festival Feature Comedy finalist. Joy has developed and co-produced films that have won Golden Globe, Sundance and Spirit Awards, and have been distributed by Lionsgate, Fox Searchlight, HBO Films, ABC and Focus, among others. She's written, produced and directed documentary television for ABC, ESPN, NBC, A&E, and The History Channel. She is a former theater critic and reporter for The New Yorker and The New York Times.
In film, Ron Stacker Thompson has been a producer on such diverse films as "A Rage In Harlem, "Deep Cover," "The Cemetery Club," "Sister Act 2" and "Hoodlum." Other feature credits include "To Sleep With Anger" and "Grand Canyon." In television, he wrote and produced "America's Dream," the highly acclaimed HBO Special nominated for nine Cable Ace Awards, two of which Thompson won for Best Writing and Best Producing of a Dramatic Series or Special. "America's Dream" starring Danny Glover and Wesley Snipes (and based on short stories by Maya Angelou, Richard Wright, and John Henrik Clarke), was also honored with the prestigious N.A.A.C.P Image Award for Best Television Movie or Mini-Series. Thompson has also written "Nat King Cole: Loved in Return" for the award winning series "Biography" on the A&E Network, as well as the feature "Funny Valentines," starring Alfre Woodard and Loretta Devine for BET/Universal. It is in theatre where Thompson developed his unique ability to successfully blend all aspects of his talents. As founder and Artistic Director of the Oakland Ensemble Theatre he produced and directed over fifty plays, many of which he wrote. As well, he has directed national tours of "Some of My Best Friends Are the Blues" starring Della Reese, "Soul Survivor" starring Ted Lange and "Achieving the Dream" starring Yolanda King, daughter of Dr. Martin Luther King, Jr. He has written and directed productions at The Kennedy Center, Lincoln Center, The National Black Theatre Festival in North Carolina and Off-Broadway at the Henry Street Settlement, AMAS theatre, and the famed Apollo theatre in Harlem. His most recent works as a playwright are REJOICE! A HOLIDAY MUSICAL CELEBRATION and DOUGLASS/DUNBAR (an historical musical based on the lives of Frederick Douglass and Paul Laurence Dunbar), both produced at The Willingham Theater in Yadkinville, where he is Artistic Director. As well, Thompson has been deeply involved in education, teaching subjects ranging from literature and poetry, urban and ethnic studies to speech, theatre, dance and multi-cultural philosophy. He is presently a professor at the University of North Carolina School of the Arts, where he is chair of the Screenwriting Department in the School of Filmmaking. Ron is married to Cle Thompson, noted jazz vocalist. They recently documented their lives together in the musical dramedy THE DAZE OF OUR LIVES, which featured highlights from their over 50 years together.